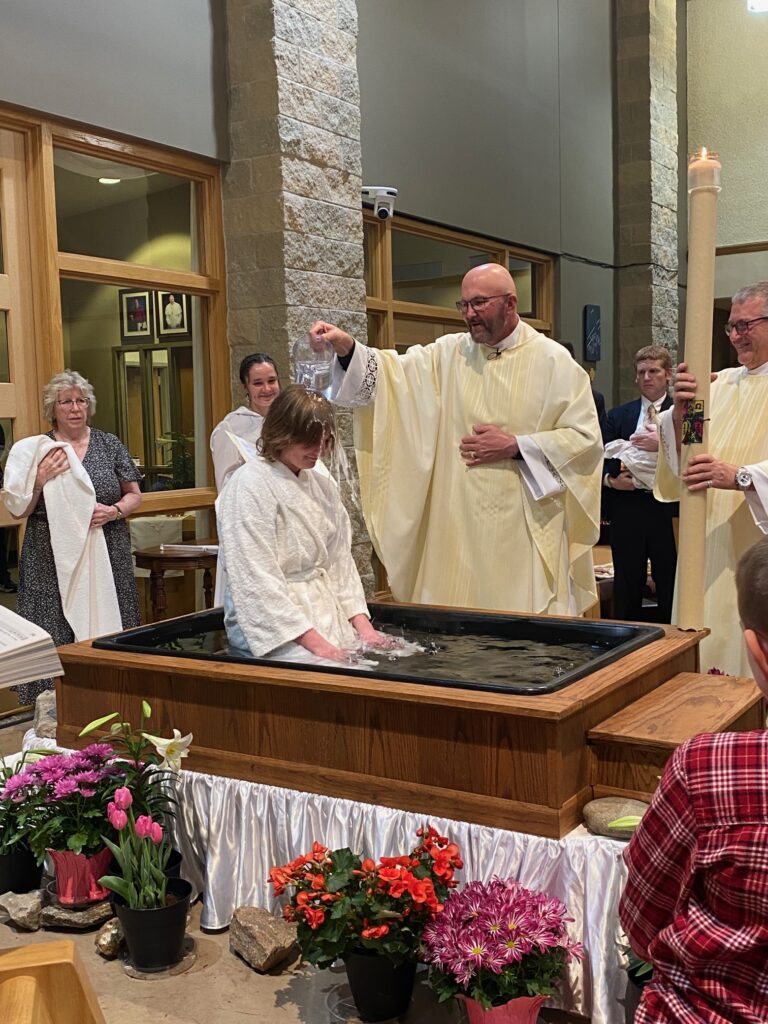 What is RCIA?
RCIA stands for the Rite of Christian Initiation of Adults. It is the formation process through which unbaptized people enter the Catholic Church. For those already baptized but preparing for full membership in the Catholic Church or for those Catholics who are not Confirmed, they also enter the RCIA process and continue their formation.
Every fall, a group of interested adults meets to begin the process guided by the parish priest and the RCIA team. They gather regularly every Sunday before Mass until they come into full communion with the Catholic Church at Easter Vigil. The local parish community and diocese supports them on this journey.
Children ages 7 and up who are not baptized and would like to enter the Catholic Church will enter the RCIA formation process adapted for children.
To find out more about becoming Catholic or the RCIA process, contact Paulina Loaiza at pellastmarydre@diodav.org or Guy Boll at gboll1976@gmail.com.
For more information:
https://www.usccb.org/beliefs-and-teachings/who-we-teach/christian-initiation-of-adults