"The sacraments are perceptible signs (words and actions) accessible to our human nature. By the action of Christ and the power of the Holy Spirit they make present efficaciously the grace that they signify."

-CCC 1084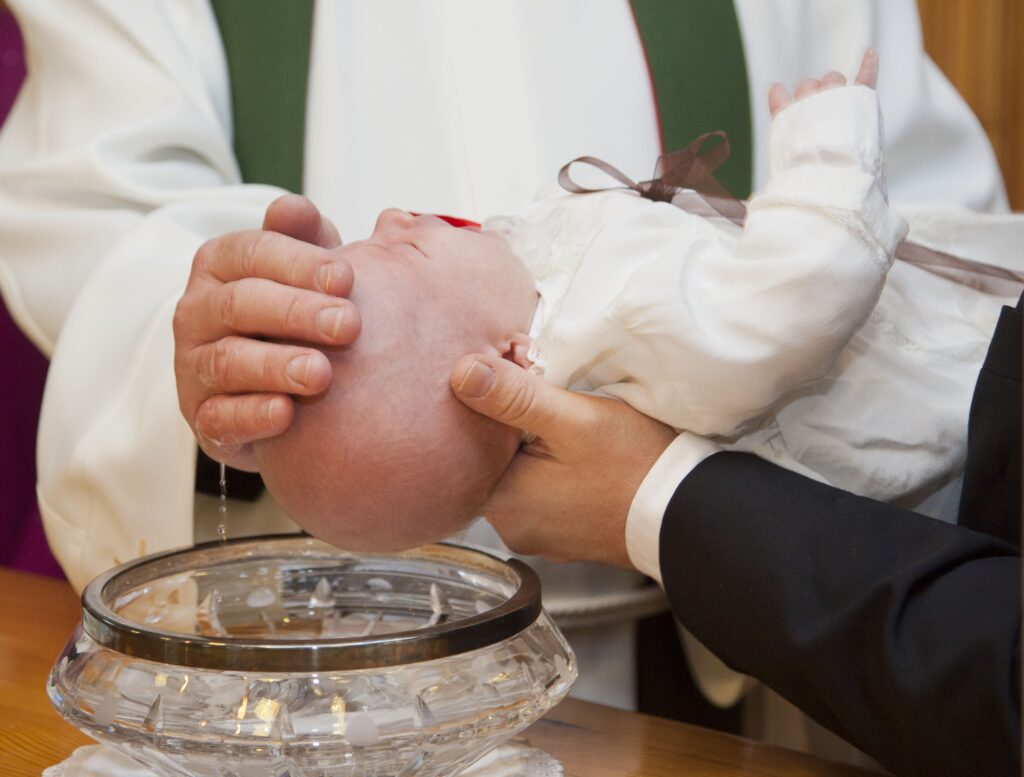 Baptism
Baptism is the best gift we have received. Through it, we belong to God and we possess the joy of salvation.
Pope Francis
The Sacrament of Baptism is celebrated at the weekend Mass that the family usually attends. One of the parents must be a registered parishioner and attendance at a Baptism preparation class is required. Contact the Parish Office at (641) 628-3078.
Reconciliation
Confession is an act of honesty and courage – an act of entrusting ourselves, beyond sin, to the mercy of a loving and forgiving God.
Pope John Paul II.
The Sacrament of Penance is celebrated every Saturday at 3:00 pm or by appointment. Communal Penance Services are held twice yearly. First Reconciliation is celebrated in second grade. To schedule an appointment or for more information contact the Parish Office at (641) 628 – 3078.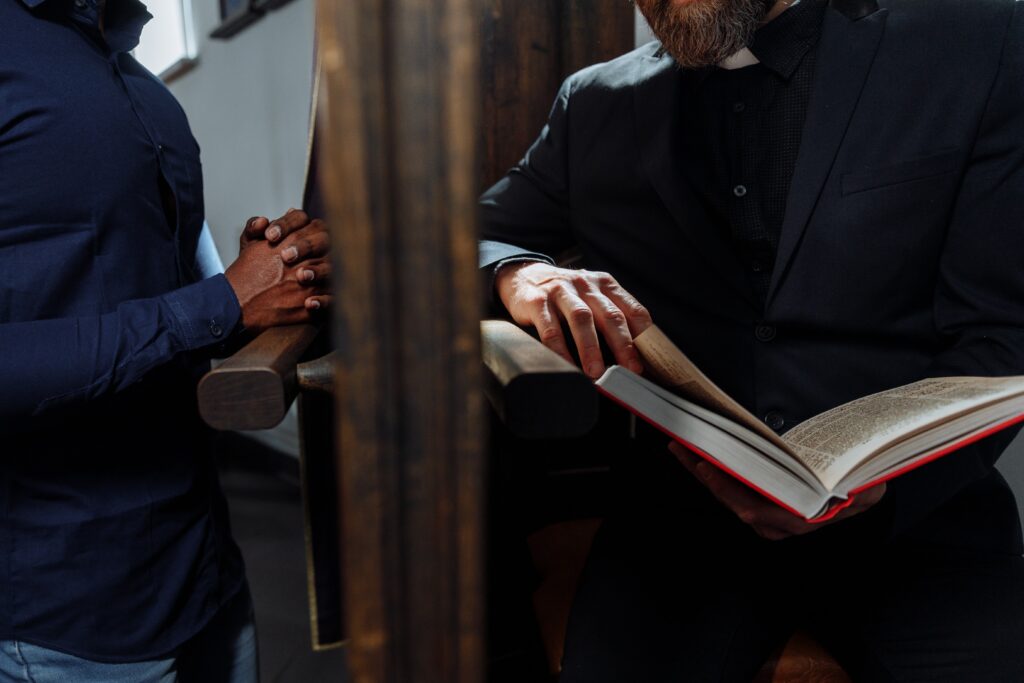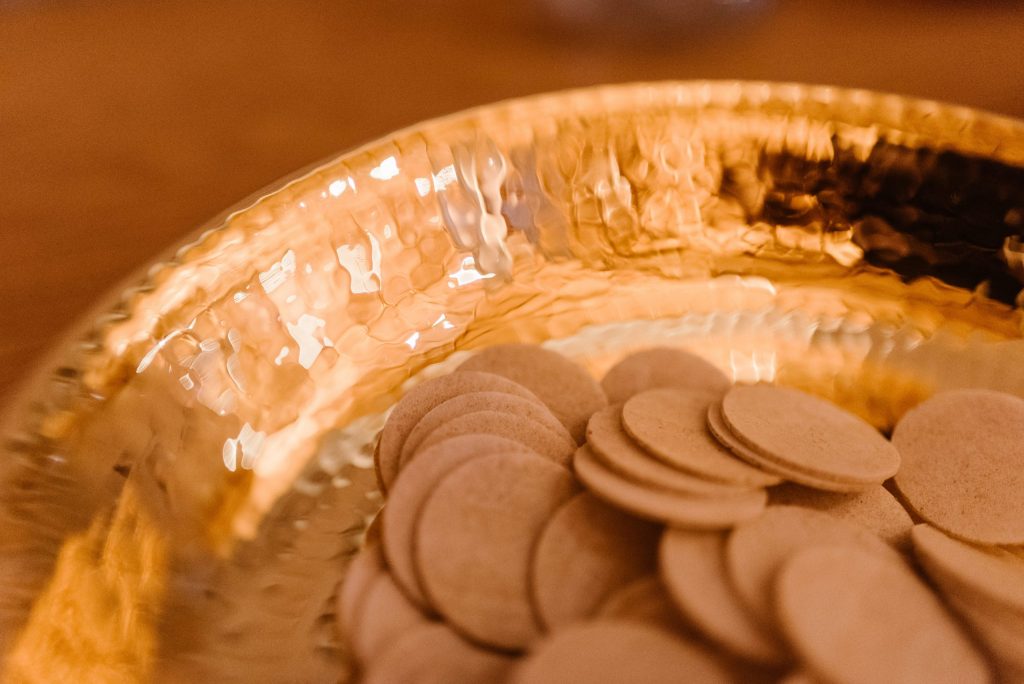 Holy Eucharist
Jesus said to them, "I am the bread of life; whoever comes to me will never hunger, and whoever believes in me will never thirst."
John 6:35

The Sacrament of First Holy Communion is celebrated on a designated weekend in April or May. Attendance at First Communion classes is required. Contact Paulina Loaiza at (641) 628-3078.
Confirmation
For I know well the plans I have in mind for you—oracle of the LORD—plans for your welfare and not for woe, so as to give you a future of hope.
Jeremiah 29:11
The Sacrament of Confirmation is celebrated annually for students in 8th grade. Preparation is a year-long process that involves an in-depth study of the power and presence of the Holy Spirit and emphasizes the importance of Christian maturity. Attendance at Confirmation preparation classes is required. Contact Paulina Loaiza at (641) 628-3078.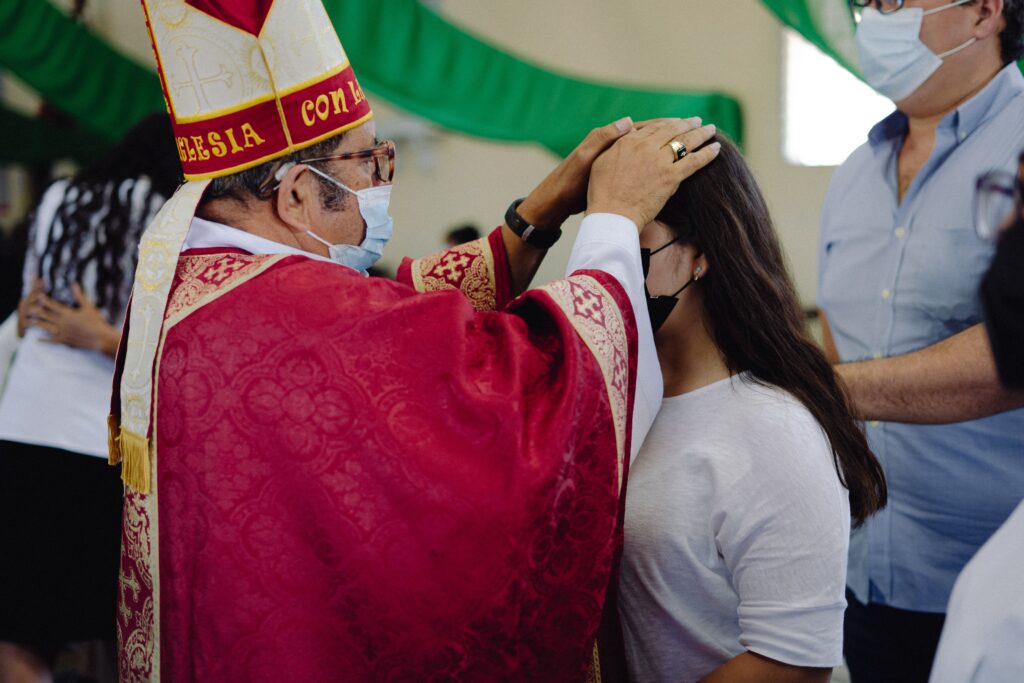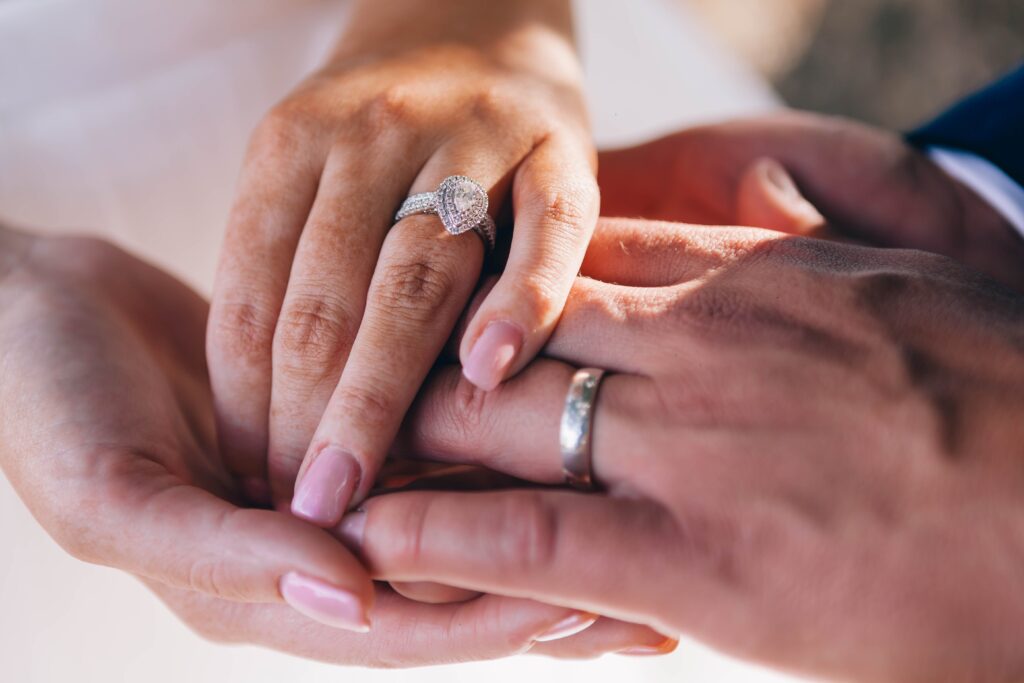 Marriage
There should be in the life of every married couple a continual building of the sacrament.
Mother Angelica
The Sacrament of Matrimony is to be arranged at least 9 months before the proposed wedding date. One member of the engaged couple must be registered in the parish and be a practicing Catholic. Couples are required to complete all parish and diocesan requirements for marriage including counseling sessions and the sponsor couple program. Contact the Parish Office at (641) 628-3078.
To view scripture reading selections for your wedding ceremony, CLICK HERE.
Holy Orders
Christ's invitation to the priesthood is an invitation to a way of life that is athletic in its intensity and heroic in its form.
Bishop Robert Barron
If you are interested in the priesthood or becoming a deacon, please contact our Pastor through the Parish Office at (641) 628-3078 or visit the Diocesan website. He will help you discern your calling and take the appropriate steps in learning more about the process.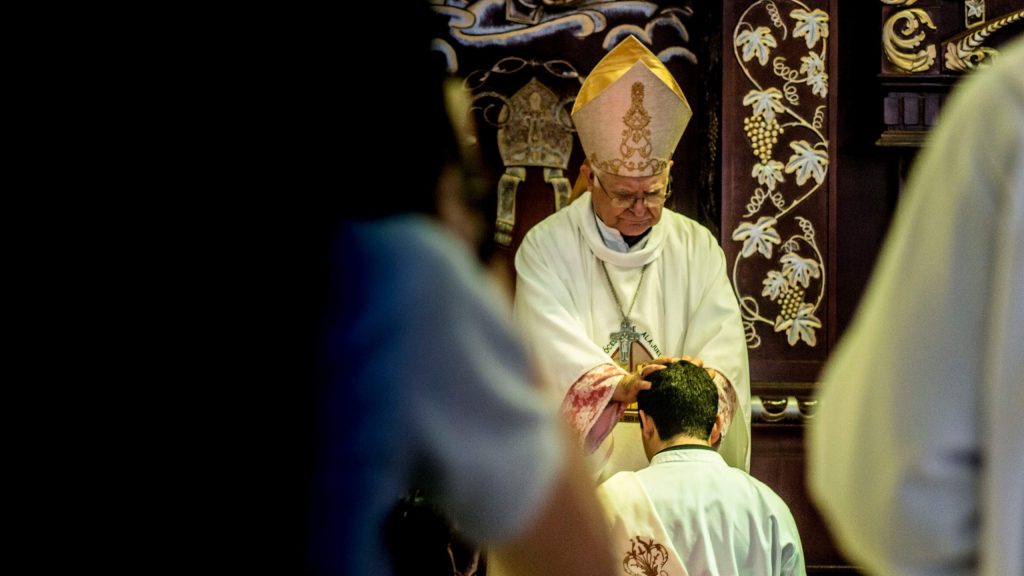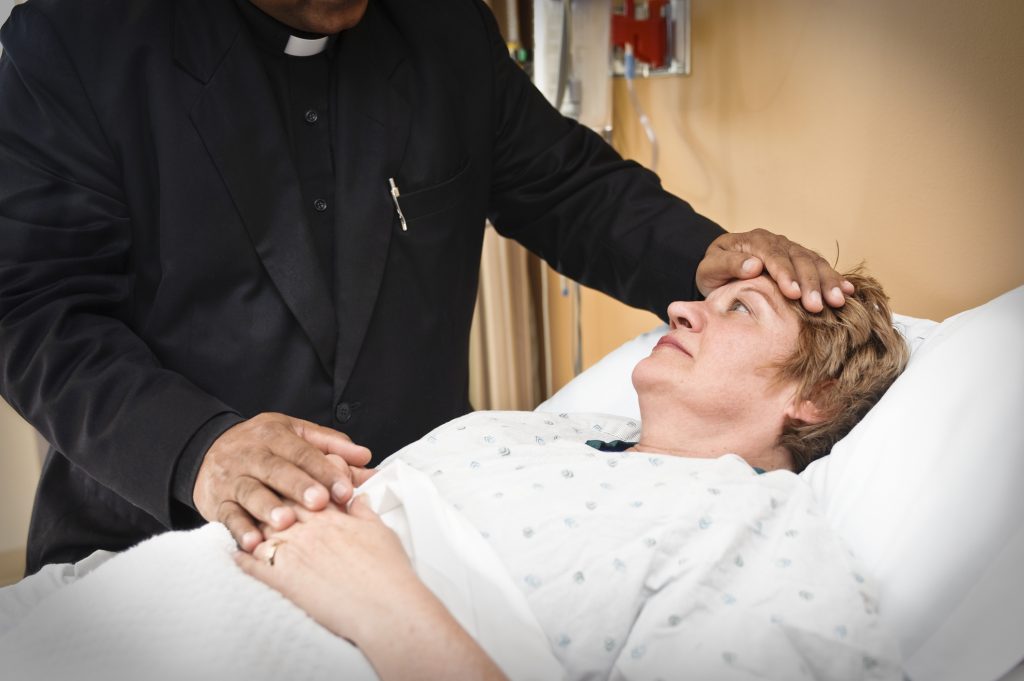 Anointing of the Sick
He summoned the Twelve and began to send them out two by two… They anointed with oil many who were sick and cured them.
Mark 6:7, 13
The Sacrament of Anointing of the Sick is done by appointment with the priest. Contact the Parish Office at (641) 628-3078.