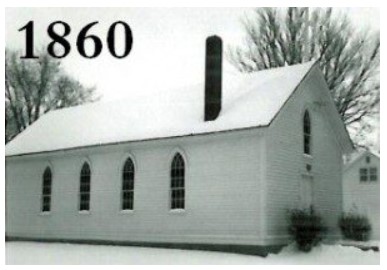 In 1843, William Welch and his family migrated from Missouri to the Pella area. William's brother John had sent for literature on the Catholic faith and through it, William and most of his family were converted. It wasn't until four years later that the great Dutch settlement arrived in Pella. To care for the spiritual needs of the Catholics in Pella, "circuit priests" from What Cheer, Oskaloosa, and other towns would visit two or three times a year to celebrate Mass and to administer the sacraments.

In 1860, the first church, located at the corner of West First Street and Independence, was built of walnut logs from trees found along the Des Moines River. The original church structure was 33 feet by 19 feet, with 14 1/2 feet added in 1973 for a sacristy. The original St. Mary Church was dedicated in 1869. Mass was held about once a month in Pella.
---
By 1976, a church membership of 30 families and 150 Central College students made Sunday Masses a crowded event. A lack of available space also forced volunteers to teach CCD classes at Central College. Plans to build a new building were formulated and set into motion. A sizeable donation from the John and Margaret Lautenbach estate, along with the generosity of many others, allowed the project to proceed. Parishioners completed much of the work on the new building. The new church building at 1203 Peace Street was dedicated on April 23, 1978.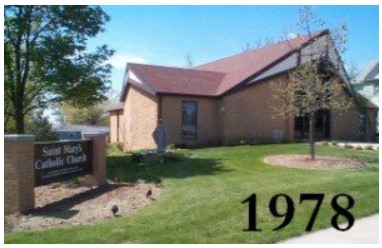 ---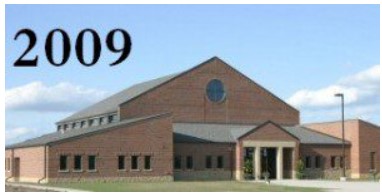 By 1984, the congregation had grown to 145 families along with a large contingent of Central College students. During the 1990's an economic boom in Pella resulted in the parish growing to over 270 families and approximately 200 Catholic students from Central College. As the parish continued to grow, the current space was no longer sufficient. In January 2000, St. Mary's Building Committee was formed to establish a long term vision for the parish and to develop the solutions required to make the vision a reality. The committee recommended a 36-acre parcel of land in northwest Pella which was purchased in December 2001. The new church was dedicated July 19, 2009 with a 330 family congregation.