The property surrounding St. Mary's Church is a beautiful place for prayer and reflection.
Prayer Garden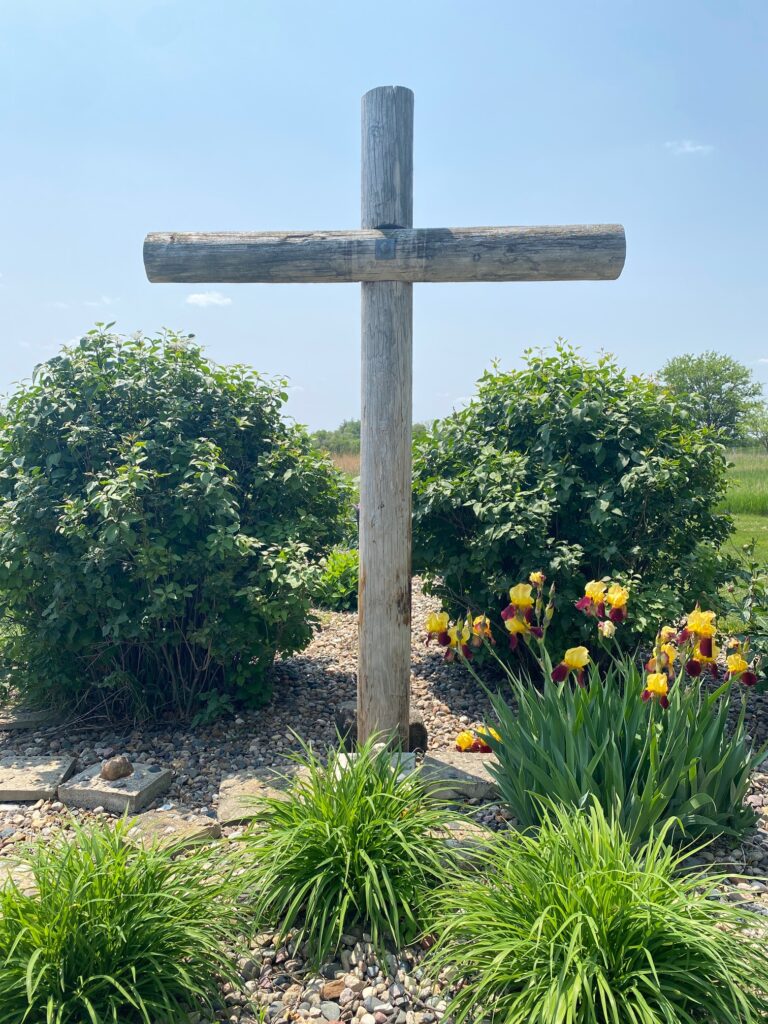 The Prayer Garden is located near the entrance sign and includes benches and beautiful landscaping. Listen to the birds sing and feel the warm sunshine as you spend time with the Lord.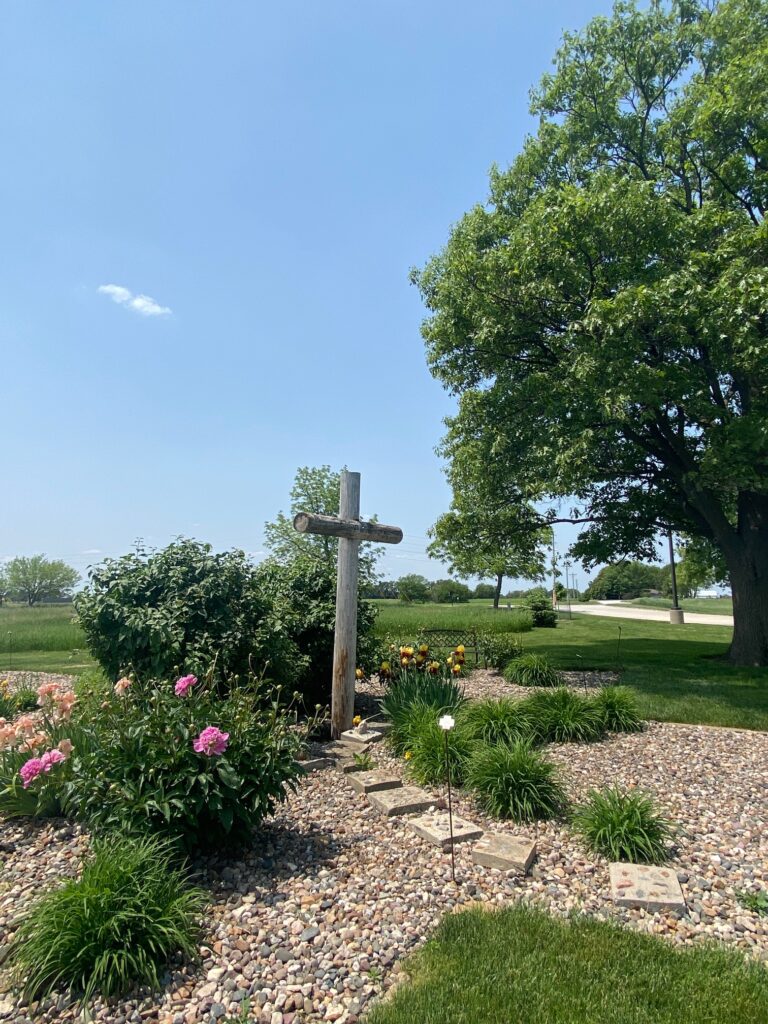 ---
Rosary Trail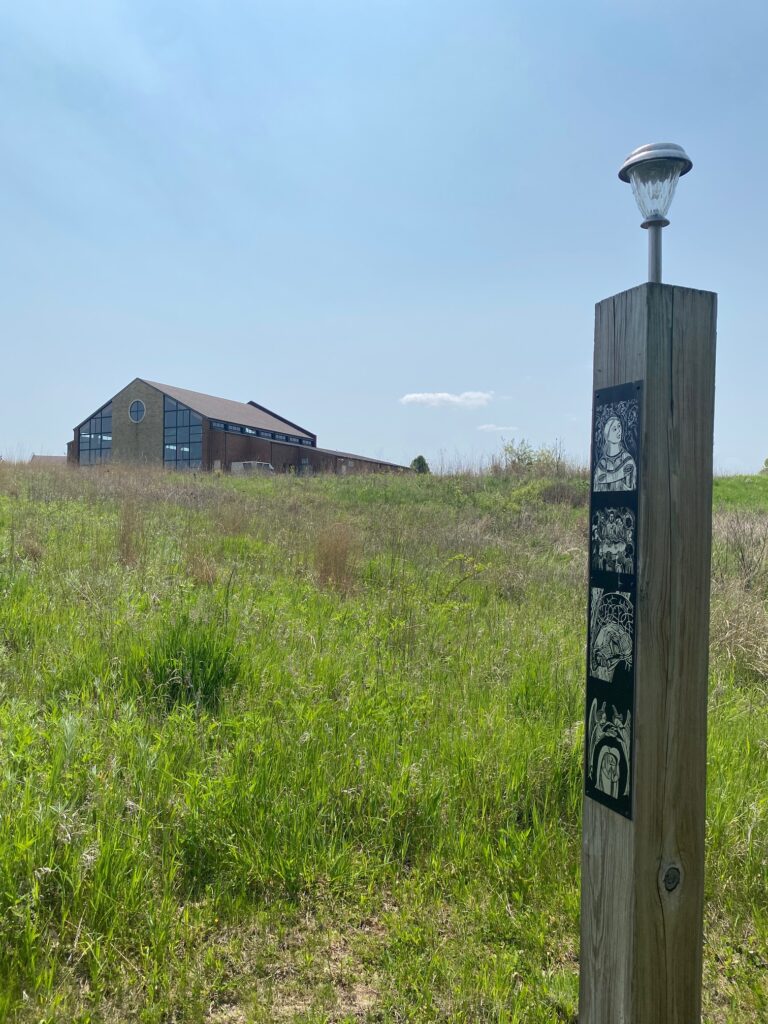 The Rosary Trail runs through the prairie and along the back perimeter of the Church property. The trail is mowed regularly and includes five wooden pillars that highlight the sacred mysteries of the rosary. Walk this serene path and enjoy God's creation as you pray.
The basic trail is about 1 mile with an extended piece to the West that adds another 1/2 mile. Start at the SE corner of the parking lot and end near the willow tree.